Guilty pleasures: we all have them, and no, you shouldn't google the word.
Trust me on both.
Today, I am linking up with
Sarah
and
Helene
to tell you about the things that I love and enjoy, despite feeling guilty for liking them.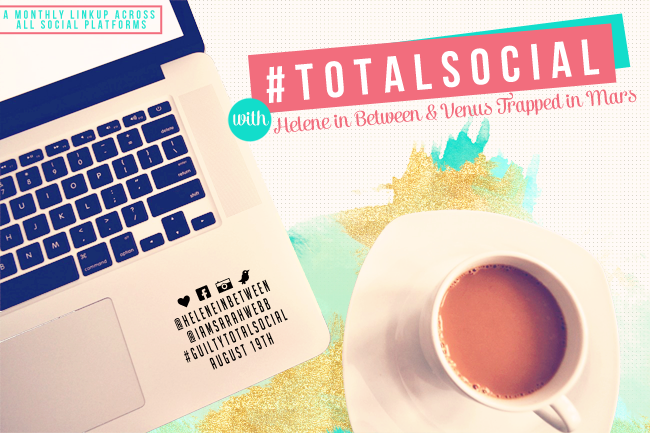 Ok, so maybe this one isn't something that I feel guilty for liking, because everyone gets down to Nsync or Backstreet Boys or heck, even Spice Girls, every now and then, but I am a child of the nineties and I will forever get down to "Here comes the hotstepper" and "No Scrubs".
Oh lord, the calories. I don't have to be sad to enjoy me some Ben and Jerry's, but I do feel a bit of guilt once I finish the whole pint.
three || The Step Up movies
What can I say, I'm a sucker for some dancing. Sure the dancing maybe crappy, along with the story line, but I love them.
four ||Crime Shows
Law and Order: SVU, Rookie Blue, Taxi Brooklyn... you name it, I either have watched it or probably watch it on a weekly basis. There is just something so addicting, and maybe my Criminal Justice background has an impact.
five || Tattoos
To look at me, you wouldn't know that I have five tattoos on my flesh. I haven't gotten one in the past six years, but I would say that they definitely are a guilty pleasure. Especially since if I wear jeans and a t-shirt, no one can tell that I have them.
six || Having a moose obsession.
I have addressed this obsession before, and like I said then, I have no idea where it came from. AND truthfully, I don't want it to go away.
seven || selfies and taking pictures of my kid
It happens.
eight || Instagram stalking
This usually pertains to other bloggers and celebrities, and maybe to see what everyone else got in their Birchbox, but I just simply love looking at other people's pictures. Judge me, but you probably do it too.
nine || Barbie's
I know y'all are going to judge here... I work at a place that does supervised visitation, and we of course, have toys. In one of the rooms is a very large Barbie house, and I love dressing the dolls, and staging them. It's an amazing feeling to see a little girl's face light up, when she sees what I did.
ten || Plausible deniability
To clarify, I love the term, not the act of it. Sure, the term was first coined by the CIA during the Kennedy administration to describe the withholding of information to protect them from repercussions in the event that illegal or unpopular activities by the CIA became public knowledge, but I love saying that I don't want to know, because then I have plausible deniability. This also pertains to my husband and the finances.

What are your guilty pleasures?
Twitter
::
Pinterest
::
Bloglovin
::
Instagram
::
Facebook